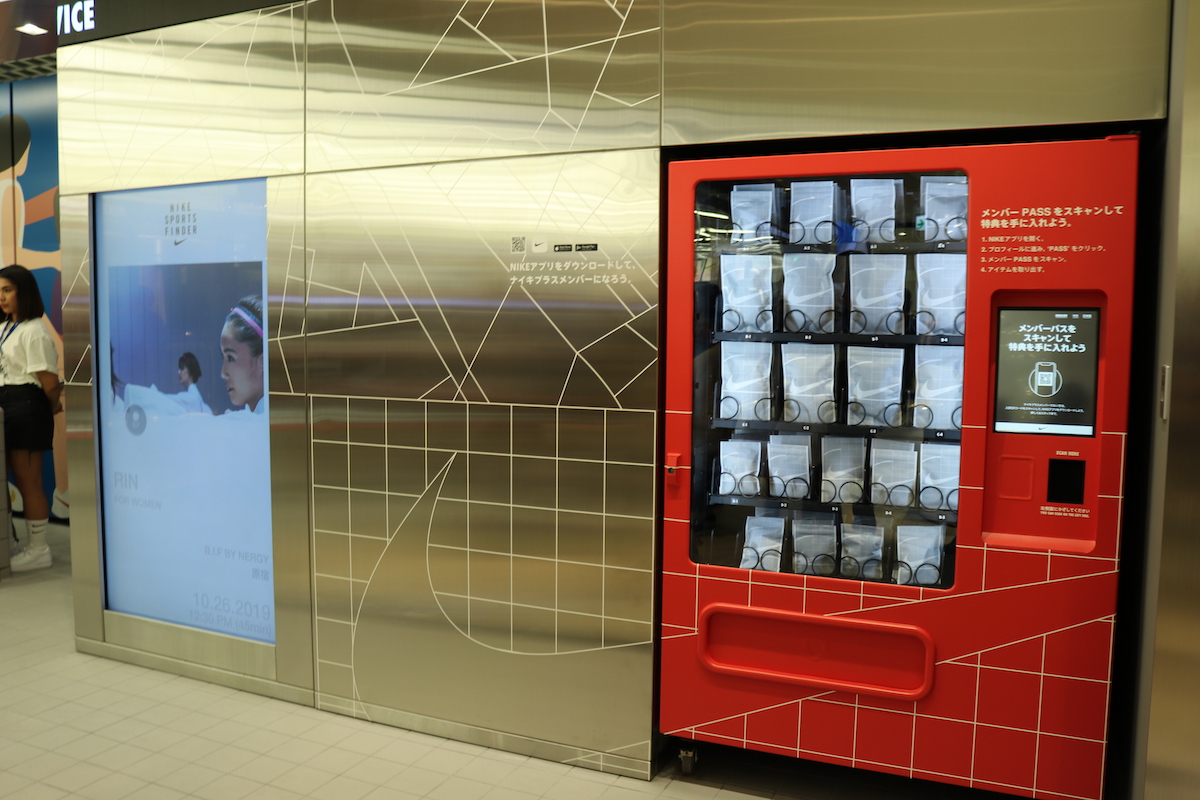 Nike will open its new store "NIKE BY SHIBUYA SCRAMBLE" on the 2nd floor of the commercial facility "Shibuya Scramble Square" which will open on November 1. The store area is 176 square meters. In addition to the store's exclusive products, men's and women's wear and shoes, it also provides services linked to the Nike app and website.
The store uses the new concept "Nike Live", which is the second in the world after the store in Los Angeles, USA. Providing products and services based on Nike membership data around stores. Products are updated once every two weeks based on Nike EC data and Tokyo member information. As with the Harajuku flagship store, which was reopened in July, it is possible to check and reserve product inventory, check detailed information by scanning item barcodes, and obtain member-only benefits.
Services include a shoe size measurement service "Nike Fit" and a chat function "Nike Store Chat". In "Nike Fit", store staff scan customers' feet and immediately propose the optimal size. Members can register the proposed size in the app and use it for future product purchases. "Nike Store Chat" is a service that allows you to check basic information such as store opening hours and ask staff to chat by sending "Nike Store Chat" on LINE.
In addition, by scanning the QR code on the digital signage at the store, you can make reservations for Nike affiliated gyms and limited events, and install an "unlock box" of vending machines. Members can receive free gifts using the in-app member pass once every three weeks.
"Tokyo is one of the cities we consider to be a" key city. "While there are a lot of busy commuters, the level of service required is also very high. On weekdays as a convenient place like a convenience store, On weekends, we will make it a store that combines convenience and hospitality as a shopping venue.The Olympics will be held in 2020. We intend to introduce all ideas and experiences. " That's what Cathy Sparks came to Japan = Global Nike Direct Store & Service GM.
Cathy GM leads Nike's consumer service development and concept development. "According to our data, 80% of consumers shop online and offline. For these consumers, we can create a place where stores and EC inventory can be linked and new experiences can be provided. I want to offer things that enhance the consumer's experience while exploring the possibilities of various new technologies such as AI and AR (augmented reality).