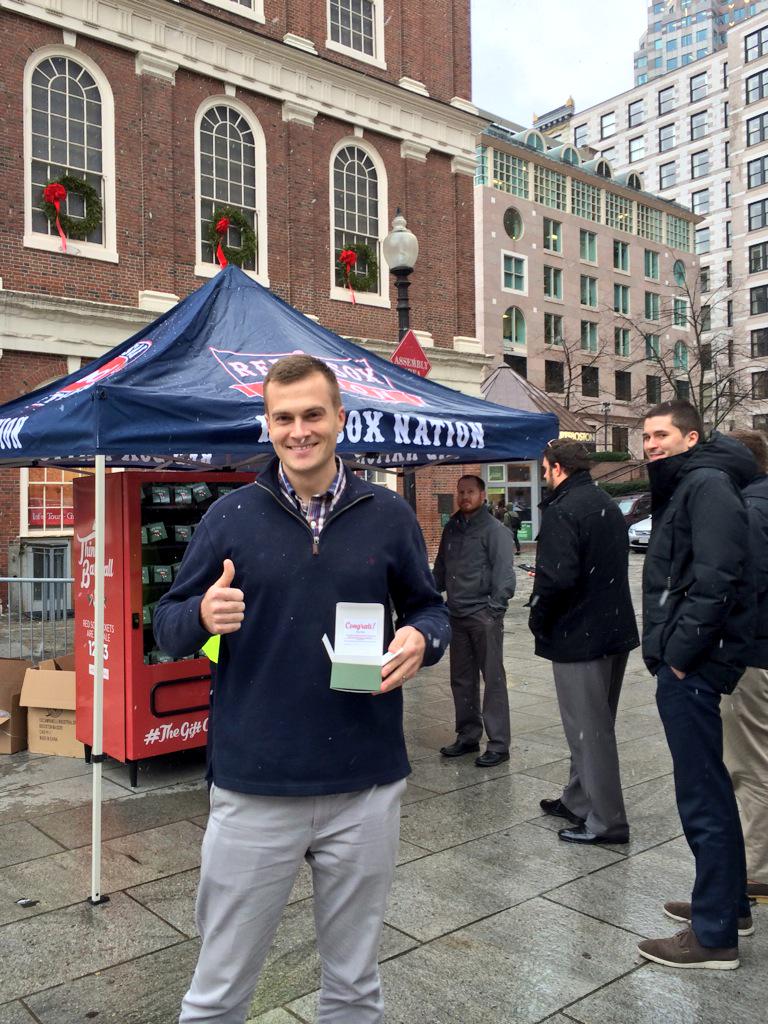 BOSTON — The Boston Red Sox used social media powered vending machines to give away thousands of prizes and build excitement around 2015 tickets going on sale. The team worked with Dayton, OH-based Innovative Vending Solutions to deploy two machines that dispensed prizes to fans who posted on Twitter or Instagram using the hashtag #TheGiftOfSox with the code assigned by team staff onsite.
Prizes included 2015 season tickets, tickets to opening day and Yankees games, a Fenway Park suite night for 20, bats and jerseys signed by David Ortiz, Dustin Pedroia, Mike Napoli and Shane Victorino, among other prizes.
The campaign reportedly generated 4,791 @RedSox mentions using the #TheGiftOfSox hashtag over its two days, both from individuals participating in-person and mentioning the campaign from afar.